'Mother' draws a line toward an aesthetics of relationships and degrowth.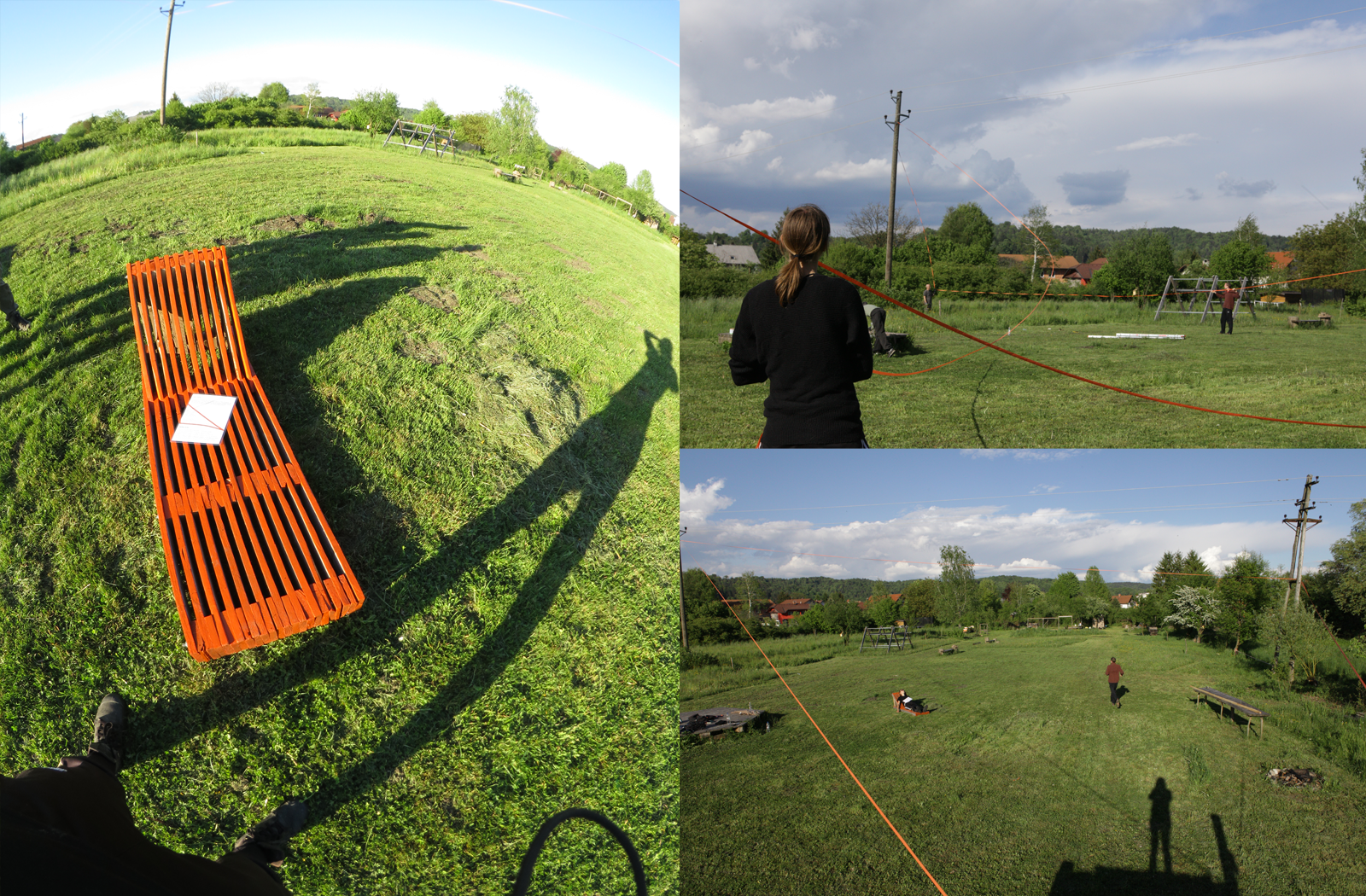 "There was something formless and perfect
before the universe was born.
It is serene. Empty.
Solitary. Unchanging.
Infinite. Eternally present.
It is the mother of the universe ...
It flows through all things,
inside and outside, and returns
to the origin of all things …"
(Lao Tzu: Tao Te Ching, Chapter 25,translated by Stephen Mitchell)
Mother is a site-specific installation that consists of a triangular spacial
intervention made with orange marking tape. A wooden lounge chair of the same colour is placed in the middle of the triangle and offers a spot for chilling, connecting with nature and rebooting. Instructions for hypnotic relaxation are provided. Mother was realized in May 2019 at LIVADA Urban Living Lab (ULL) — an outdoor teaching laboratory in Ljubljana, Slovenia. The artwork is 100% biodegradable and is going to decompose naturally within few weeks and months. Her emptiness will persist.