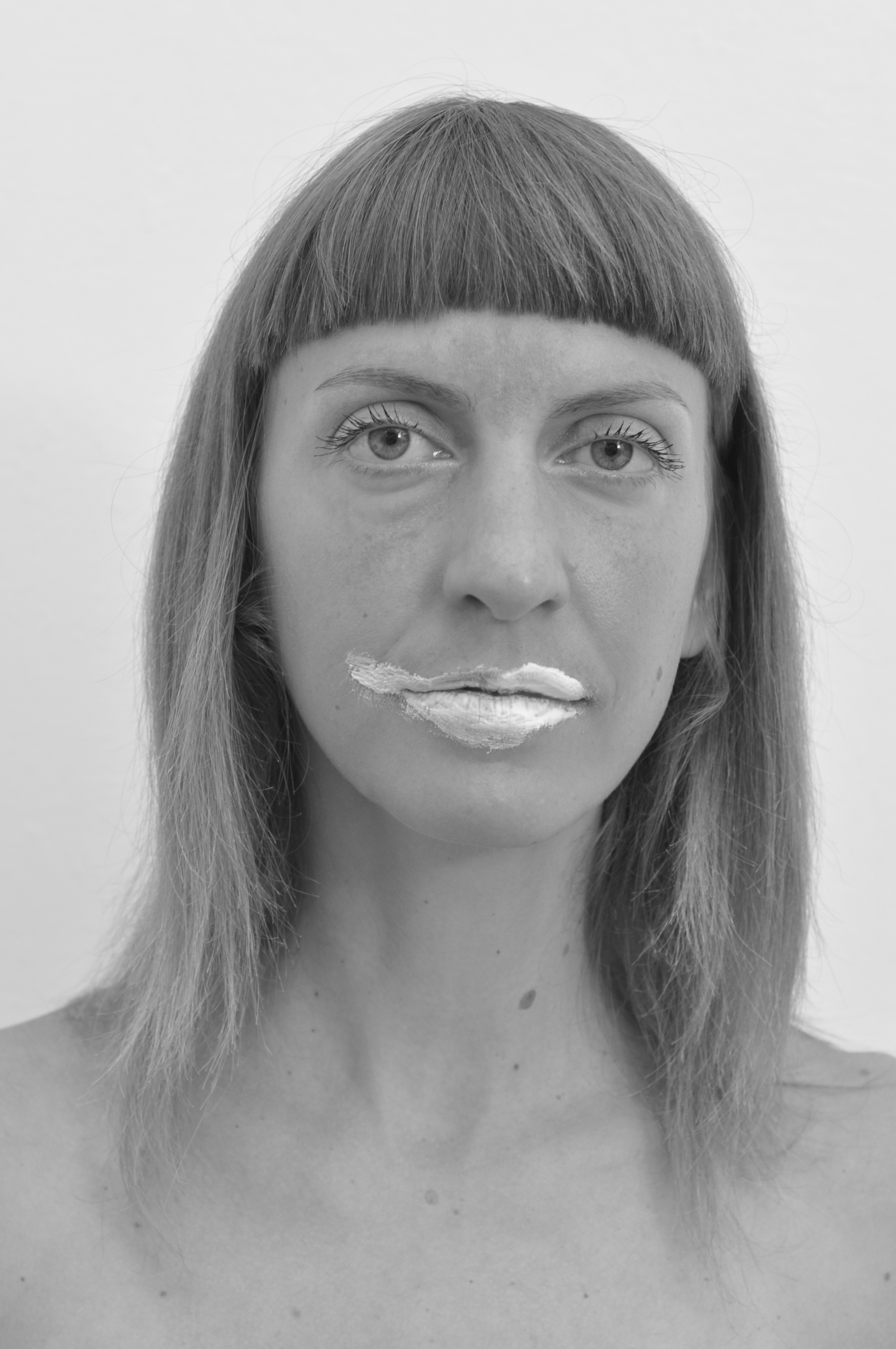 Artist statement (summer 2019)
"I am not (solely) an artist, not a Slovene nor an EU citizen, neither a woman nor a man. There is much more to see and nurture beyond professional, gender, sexual, religious, racial or national identities that I prefer to drop my face and surrender to the moment: fluid, vibrant and open-ended, embracing wholeness without biases. I use arts as vehicles for embodied and communal awakening in the quest to find out who I am not and what are the recurring principles of syntropy (the innate drive in living matter to perfect itself by reaching higher levels of self-regulating complexity), decentralized governance and unconditional love.
Since 2014, I've been developing a performative language called 'interesse' (Latin; to be in-between) that reveals the liminal expressions of the thinking body − movement, gesture, voice, word and contact in the functioning of the autonomic nervous system at the level of the limbic system. From this state of "attentionality", I set up transdisciplinary art projects and 'actios' (acts with social and spiritual implications) that challenge and expand existing social institutions, beliefs and behaviours. My artworks are multilayered in nature and intentionally undefined so that everyone can find their individual meaning and be inspired or dazed and confused together while maintaining their integrity and differences. I've been using the term 'arts of self' to denote this specific modus operandi where art create occasions for self-introspection, community-building and a spontaneous revelation of beauty (truth). As an artist and pedagogue, I am firmly rooted in inclusive, accessible practices and strongly believe that the working process is as important as the outcome. I am actively engaged in bridging art, science and humanities, wherefore each discipline opens the other to more expansive ways of engaging with life."
ki/kin - Towards a grammar of reciprocity
Since the end of Decemer 2019, Risba's  uses only the pronouns "ki" and "kin" (plural), which create and hold a space for a postspeciesist turn in language that honours our animated world and all forms of life. Such use of pronouns has been inspired by Dr. Robin Wall Kimmerer, a distinguished teaching professor and writer who combines the indigenous Potawatomi heritage with a passion for science, ecology and language. The cultivation of a language of interspecies kinship has been informed by the theories and writings of philosophers and scholars such as David Abram, Tim Ingold, Karen Barad, Johnny Golding and others.  

Biography
Jatun Risba is an interdisciplinary artist and joker exploring beyond human paradigms. By approaching Art, Science and Technology in terms of ritual mysticism, Risba recovers poetry and magic in contemporary societies.
These 'arts of self', performed among and with others through actios, happenings, installations, workshops, lectures, exhibitions ... create opportunities to reveal, share and rewire our thinking-bodies. The long-term project, 'MRI MS. My Resting In Myself Sane' draws on Risba's radical detour of a diagnosis of multiple sclerosis (MS) through ecstatic dance, training and practices of radical adoration. Risba did field research in Ethiopia about Zār, a spirit possession ritual, and was investigating the material culture and imaginary of Tarantism in Apuglia, Italy thanks to an artist in residence program at STEAM Atelier (LE) in summer 2019.
Jatun Risba has presented work internationally: in Slovenia, Italy, France, Bulgaria, Spain, Slovakia, the USA, Mexico and the UK, where ki did a research residency at the Live Art Development Agency (LADA), investigating practices of trance in contemporary Live Art. Risba's methodology has been inspired by Michel Foucault, Eugenio Barba and Paolo Virno, among others. Ki obtained a BA degree with honours at Nuova Accademia di Belle Arti Milano (NABA) in 2009 and is currently a MA student in Art and Science at Central Saint Martins – University of the Arts London.
+++ photo by Franco G. Livera