lifeline – is there still some blood? (2023)
'lifeline – is there still some blood?' is an iron-smelling alchemy of the senses.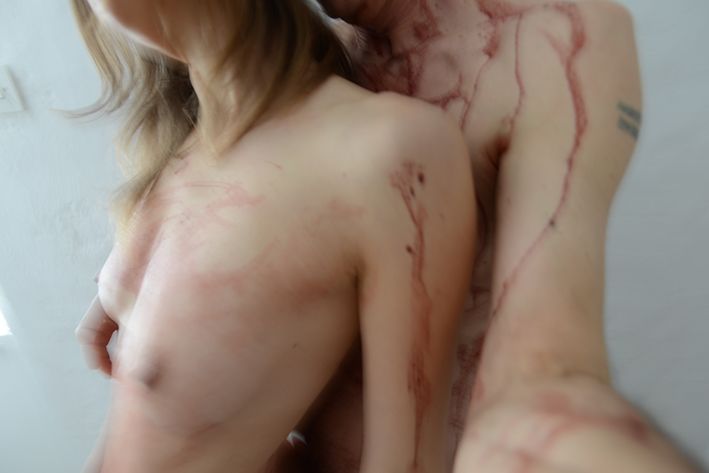 Two bodies covered with human blood. It is neither the blood of wounds, nor is it of intra- or inter-specific violence. It is the "blood of life" – menstrual blood. A nonviolent blood that supports natural detoxification, fertility and creativity. Risba and Livera spill this elixir of life onto their naked bodies. With the primordial colour used by our Hominid predecessors, the artists imprint spontaneous lines and signs of mutual connection which are of startling beauty. By releasing and exposing the pulsating energy at the origin of life, of carnal rapture and vulnerable togetherness, the work reclaims the meaning and value of blood in a time of war.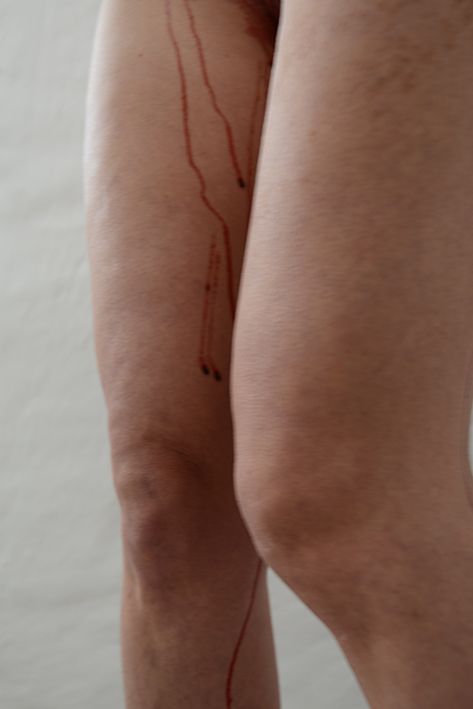 Since the beginning of human creativity, magic (the sacred) and art went hand in hand. Through transmuting the current character and significance of blood, 'lifeline' aims to produce a transpersonal transcendence of the instincts of attachment, ignorance and aggression that are the root causes of violence.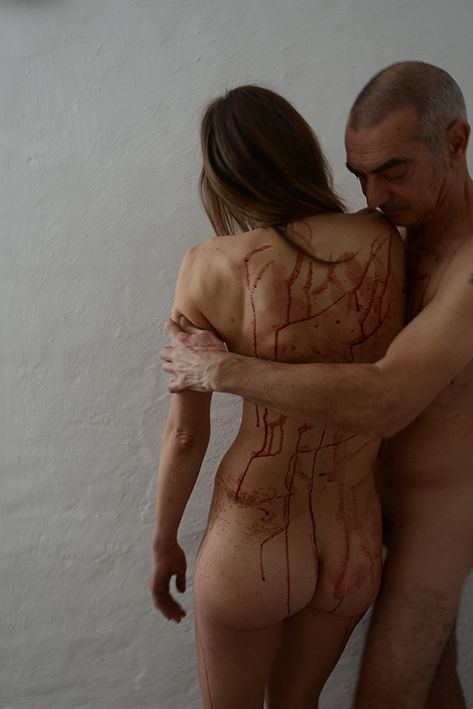 CREDITS
lifeline – is there still some blood? is a project by and with Jatun Risba & Franco G. Livera.