'Know Thyself' hacks the EU parliament to reclaim the interconnectedness of All Life.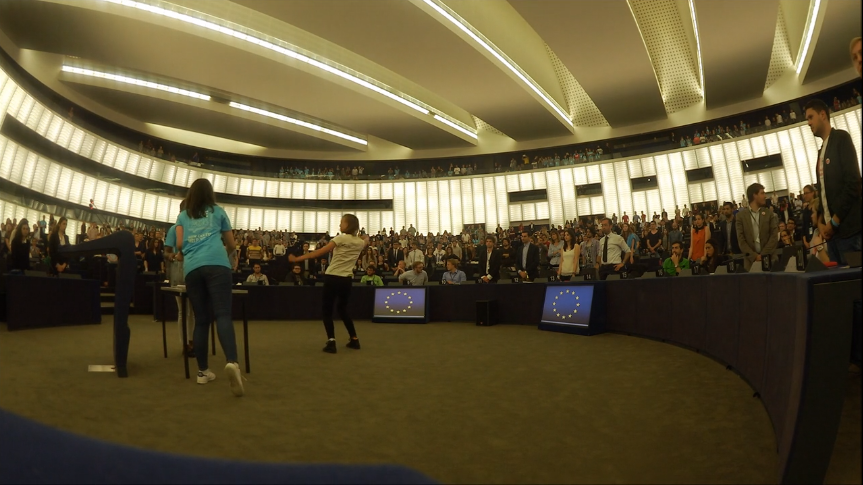 "Here comes the time, when people will behave like madmen, and if they see anybody
who does not behave like that, they will rebel against her or him and say: 'You are mad', — because s/he is not like them." (Anthony the Great)
There is no empowerment if not within the power structure of society. There is no embracing of diversity if not from within yourself first.
STRASBOURG, FR, – May 21, 2016 – Art intervention 'Know Thyself' occurs in the hemicycle of the EU Parliament on World Diversity Day. During the closing plenary session of the European Youth Event (EYE 2016), Artist of Self Jatun Risba carried out a performative action of interesse claiming the necessity for a more embracing, supportive and compassionate society founded on the awareness of the Interconnectedness of All Life. (...) 'Know Thyself' manifests the desire of EU youth to live a free, informed, healthy, active and respectful life, while recognizing the crucial need of being part of a sane society in order to fully achieve it. This is why 'Know Thyself' supports the claims of the march against Monsanto for the boycott of genetically modified organisms (GMOs) and all harmful agro-chemicals as there is no cure if not within the society itself.  
- Extract from the Press Release