'Inland prisons is an overture to the memories inscribed in the Karst's porous underland.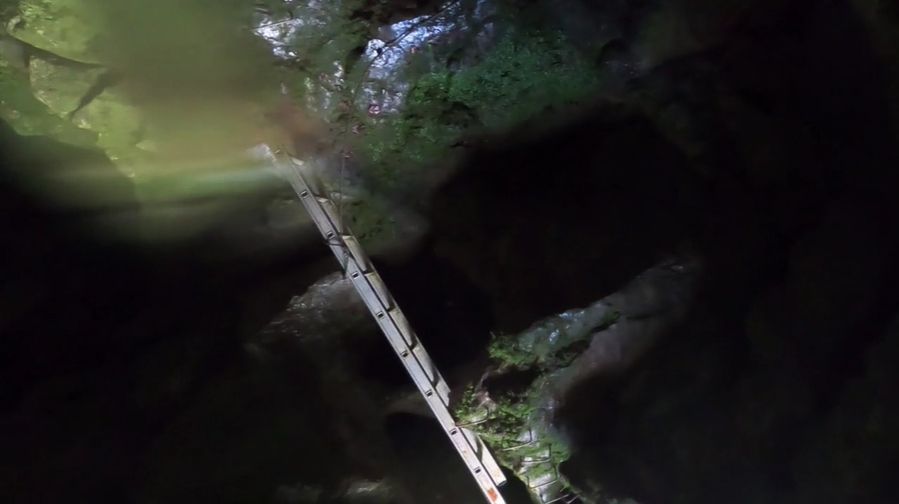 Emerging out while bursting into
subterranean vaults, stairs and imaginary faces.
Are the ladders going up or
are these ladders of descend?
Hanging into darkness, like a snake,
with mouth open in awe, a mind fully
awake. The eye cuts through
vapour, fog, misty rays of light,
toward escape. Hands are groping upwards
into downward lands.
CREDITS:
Video  footage, concept and poem: Jatun Risba
Video editing: Franco G. Livera
This work is announcing the start of a new major art project 'Bedenice' (Daffodils) to be developed in the coming months/year.