'Be-coming Tree' contaminates the world wide web with the qualia of the wood wide web.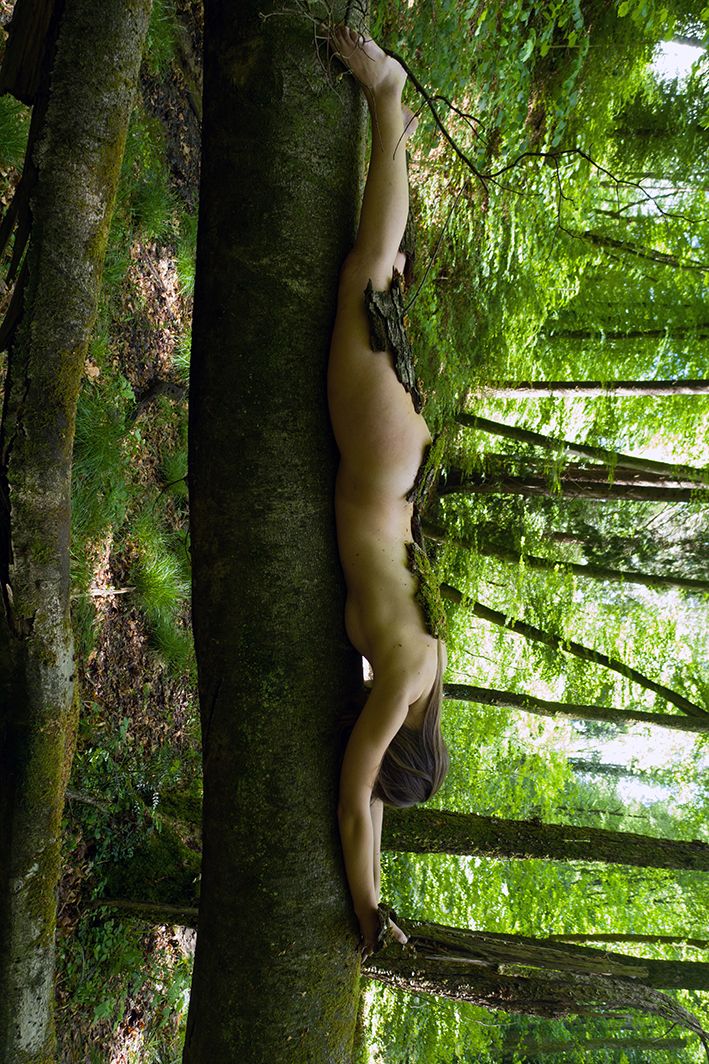 A disrobed body is resting immobile on an uprooted tree
in the woods in
a world that is collapsing – HERE AND NOW –
making a pause
re-membering
below the bark
underneath the roots
a still presence speaks and ants crawling around
the coming undone the
be-coming tree.
'Be-coming Tree' is an encounter between the stream of the human World Wide Web with the kingdom of the Wood Wide Web.
In 'Be-coming Tree', the artist forms an embryonic entanglement with woods in order to re-member. By embedding oneself into a forest, breathing in the fresh smell of the vegetation, listening to the sounds of birds and insects, one can uproot feelings of isolation and preoccupations deriving from the covid-19 outbreak. By aligning with the rhythms of nature, one can transcend the causes of modern-day alienation and deception which are the main causes of suffering and mental disorder. 'Be-coming Tree' is a sensuous full body offering to the life forces of a natural woodland and an acknowledgment of the invaluable beauty, vigour and generosity of wild landscapes.
'Be-coming Tree' is an ongoing project that will document the changes of the Panovec forest in Nova Gorica, Slovenia during different seasons of the year. The original actio* is going to be re-enacted and livestreamed by the artist in summertime, autumntime and wintertime 2020.
The video 'Be-coming Tree Polyptych' offers an artistic revision of the first actio which occurred on the 30th of April 2020.
CREDITS
Concept, Poem and Performance: Jatun Risba
Video: Franco G. Livera
Photo: Sašo Batič
Thanks to Maja Usico and An Krumberger for technical assistance and support.
* The artist uses the Latin term actio to designate performative actions with spiritual or civil implications.